Hi Folks,
I'm pleased to say that All Access members now have access to the latest course, Modelling and Analysis of Non-linear Cablenet Structures using Python and Blender.
You should be able to access it in your course dashboard along with all of your other courses.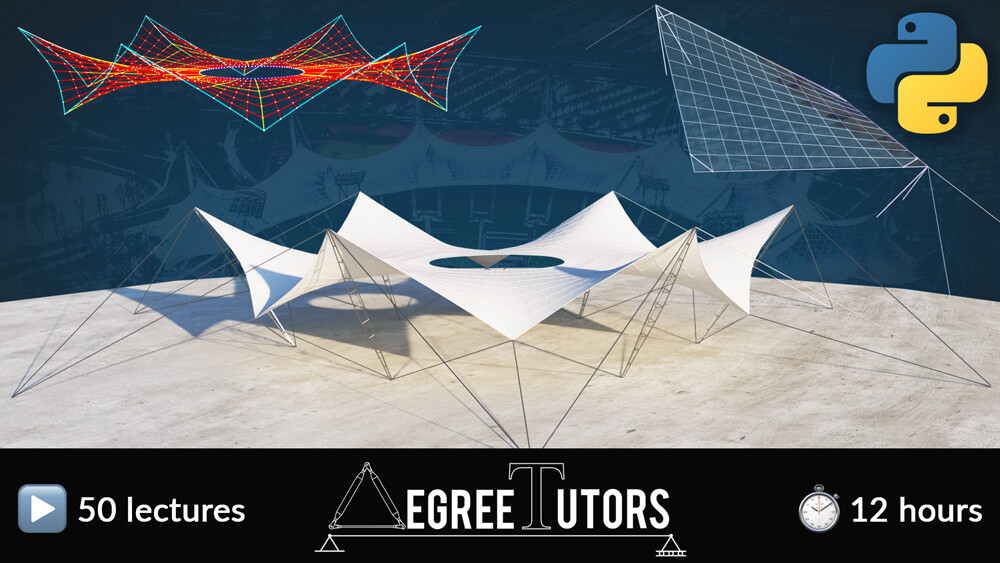 This course ended up taking me longer than I originally anticipated, so thanks for your patience! I think it will have been worth the wait though. When you complete the course, I'd really appreciate it if you left some course feedback to let me know what you thought of it.
You'll see as you watch the first couple of lectures that I've heavily emphasised the importance of completing the 2D course before you dive into this one. Please take note of this - for the best learning experience, you really need to complete the 2D course first.
Ok, that's all from me for now - I'm going to go and collapse for the weekend…feels like I've been battling cable analysis for years at this point!
I hope you enjoy the course. I'll get on to uploading this to Labs next week. Then I'll focus on getting the text versions of both cable courses updated on Labs.
Have a great weekend - and if you're in the UK, get out and enjoy the imminent heatwave…the course can wait a few days!
Seán